The benefits of a contractor for expats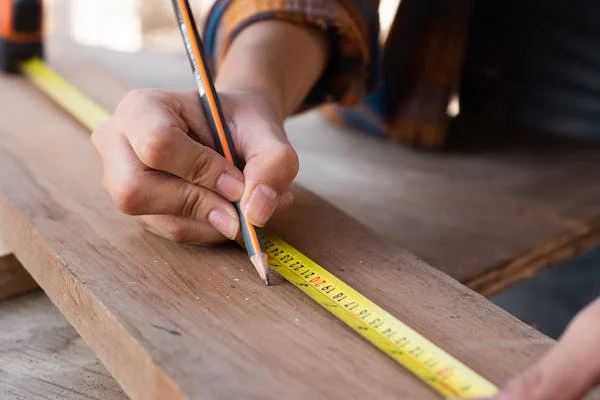 22 maart 2023
Why hire a contractor for a renovation, extension or other work?
As an expat, there can be many benefits to hiring a contractor to help you with various aspects of your life. Some of the key benefits of hiring a contractor include:
Flexibility: contractors can be hired on a project-by-project basis or for a specific duration of time, giving you the flexibility to only pay for the services you need when you need them. This can be particularly helpful if you're not sure how long you'll be living in a certain country or if you have specific needs that may change over time.
Local expertise: contractors who are based in the country where you're living can provide valuable local expertise and knowledge. This can include everything from navigating local laws and regulations to finding the best places to eat, shop, or explore.
Cost savings: hiring a contractor can be more cost-effective than hiring a full-time employee. This is because contractors are generally paid for specific projects or tasks, and are not entitled to the same benefits as full-time employees (such as health insurance or paid time off). This can be particularly important for expats who may be on a limited budget.
Time-saving: hiring a contractor can save you a lot of time and hassle, especially if you're not familiar with the local area or the processes involved in getting things done. They can handle tasks like setting up utilities, finding a place to live, or arranging transportation, leaving you free to focus on other aspects of your life.
Reduced stress: moving to a new country can be stressful, but having a contractor to help you can make the transition smoother and less overwhelming. They can help you feel more comfortable and confident in your new surroundings, and provide support as you navigate the challenges of living abroad.
The advantages of Kozbouw
When you choose Kozbouw, you choose reliability, affordability and quality.
As a resident in the Netherlands, including as an expat, you want to be relieved during renovation or renovation work in and around your home. You don't want to have to worry about the renovation and trust that what is being done is of good quality, will be delivered on time and there will be no unexpected extra costs.
We with Kozbouw are distinctive in these 3 areas. We believe it is important to fulfill what we have agreed upon, so if a renovation must be completed within 12 weeks in accordance with the agreement due to relocation, we will deliver the work within 12 weeks. If we get into trouble with our planning, this is never the customer's problem and we make every effort to meet our agreements.
We are transparent in the costs and include this in our quote. Receipts of the purchase of materials are submitted if it is not on a contract basis and experience shows that we are about 30% cheaper than other contractors. This is on the one hand in purchasing and on the other hand in our profit margin, which is lower. We do this consciously as we want to enter into a long-term relationship and thus continue the work for our 35 employees.
Finally, we do not find it a problem to work with a supervisor or other independent party who is engaged by the client. We know that we deliver quality, but we are also open to tips and feedback from experts. If something is not to the liking of the client(s), we will adjust it. After all, we want a satisfied customer and that's what we do it all for!
In which regions does Kozbouw work?
In principle, we work nationwide, depending on the size of the job, but we focus on the cities of The Hague, Wassenaar, Zoetermeer, Rotterdam, Delft, Leidschendam, Voorburg, Rijswijk and the surrounding area.
What activities does Kozbouw carry out?
We can do everything in and around the house, as we employ 35 specialists. Ranging from painter, plumber, electrician to carpenter, tiler and plasterer. This allows us to carry out large total renovations in a relatively short period of time.
We can do general renovations, extension, dormers, electricity replacement, carpentry, roofing, plumbing, bathrooms
toilets, tiling, underfloor heating, insulation, breaking through walls incl. steel constructions, plastering, painting.
Which target group do we work for?
In principle, we work for everyone who lives in the Netherlands and where work needs to be carried out in or around the home. We do not exclude anyone in advance. We are known as the contractor in Voorburg and the surrounding area, but Kozbouw is also the contractor especially for expats in Wassenaar. And as mentioned, we basically work nationwide, depending on the type of job, where we do most of the work for expats in the regions of Voorburg, The Hague and Rotterdam, among others.
The type of home does not matter either; apartment, flat, detached house, bungalow, holiday home.